PSP games
Page 1: Showing 1 to 12 of 172 PSP Games Products
p>Dominate a New World Tour of DestructionRivalry and adrenaline dominate the action in the most intense, challenging Burnout experience yet. In
Cars 2 The Video Game will allow players to jump into the Cars universe with a brand new international spy theme. The game will feature an array of
The most sophisticated artificial intelligence ever achieved for the FIFA franchise will drive FIFA 13 on HD consoles and PC. Allnew Attacking
Patapon 2 PSPThe tale of the Patapon tribe continues, as they hunt for the legendary World's End. Shipwrecked on a new continent, they depend upon
Petz Hamsterz Bunch PSPAdopt your favourite hamster from a wide variety and build strong bonds with it. Play with your hamster and watch them
Pursuit Force sees a time where rising crime and mounting gang tensions make Capital City's streets a dangerous place. Meeting the hardened criminals
Resistance Retribution essentials is the third title in the Resistance series and the first to be launched on the PSP. Set in between Resistance Fall
Split/Second is an intense action racing game set within the universe of a megabudget, primetime reality TV show. Contestants race to be the 1st
Assassin's Creed Bloodlines PSP 3307215638279 OverviewFollow Altair's story right after the events of Assassins Creed as he discovers a new land and
Prince of Persia Rival Swords PSP 3307215622087 OverviewWhen his new found love, Kaileena, is forced to unleash the Sands of Time, will the Prince
THIS TITLE MAY REQUIRE ACCESS TO A BROADBAND INTERNET CONNECTION.Ten years after its arrival on PlayStation, Tekken, the daddy of all fighting games,
Deal!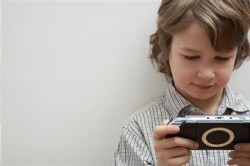 PSP games... High-Quality gaming in your pocket
The Playstation Portable, more commonly known as the PSP, made a huge splash in the video gaming industry when it was released in 2005. Sony Computer Entertainment developed the PSP console with a single ambition; balancing the power of Playstation graphics in a more portable and robust format.
Simply put, the PSP is fun in a box; an all-in-one gaming, music, movie and online entertainment device. The interface is simple and easy to navigate and the button configuration is similar to its bigger playstation console counterparts. Catching the late bus (or microbus taxi if you in SA) home has never been this much fun.
PSP Gaming wherever you are
If you've played with a playstation controller before, then the PSP button layout won't be all that foreign to you. Great for gaming, the PSP is lightweight, has a big clear LCD display and comfortable design, especially when it gets just too difficult to put the PSP down..."just one more level!"
The PSP is one of the first and only handheld gaming systems to use UMD (Universal Media Disk) as a storage medium. Developed by Sony, the UDM can not only house video games but also has the capabilities to play full length movies and music. Some PSP games also has cross platform integration, by linking the PSP to a PS2 or PS3 console, you can gain access to certain special modes or items in a particular game.

Playing a video game is so much better with friends and family. The PSP doesn't need a "second controller" method to allow social interaction between your buddies. You and a friend can play multiplayer games either by connecting two or more PSP systems or connect to the internet via Wi-Fi and play with other PSP gamers across the globe.
Your PSP Connects to the World
The PSP gaming console can do more than just play high-quality games or videos, you can easily connect to the Playstation Network (PSN) and access hundreds of game downloads, movies, trailers and more. With a PSN account, you can catch up on the latest TV shows, read your favourite comics or join an online game with other PSP users anywhere in the world.
Since the launch of the PSP, many different versions and redesigns have entered the market. The most recent is the PSP E1000, designed to look similar to the Playstation 3 with a charcoal black finish and is considered to be "budget friendly". The most popular PSP console is still the PSP 3000, larger LCD, built -in microphone and video output using component or composite connections.
These PSP redesigns have all been manufactured to improve the users gaming experience, giving the PSP system a higher shelve life and value for money when choosing a new PSP gaming machine. With additional PSP acessories to keep your portable console happy and protectioned. You can be sure that the PSP will keep you playing until the midnight candle is all burnt up.
Shopping for PSP games Online
The PSP gaming system is like having the Playstation console, DVD player and portable music player in your pocket. If convenience is king, then the PSP will give you the royal treatment everytime you switch it on. With a global estimation of 70 million sales since its launch and a mammoth arsenal of fantastic games, available, it's easy to see why the PSP is still the most popular handheld gaming system on the market.
Fight the boredom with a PSP game console, choice any PSP variation and let OneShop do the rest. OneShop has a wide range of popular PSP games available at the best prices from our trusted online retails across SA.
Other PSP game Resources
Lean more about the PSP, its hardware and gaming on Wikipedia
Visit the Official Playstation Website, to see what else the Playstation Portable console has to offer.