Media Player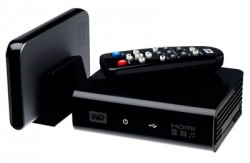 The Media Player Revolution
We live in a digitally driven world where entertainment is at your finger tips and everything is online...all the time. With LCD and Plasma television pricing decreasing and home theatre systems in practically every living room in the country, its seems like the best place to sit back and enjoy your favourite program.
Individual entertainment machines like DVD players, tablets PCs and desktop computers work fine but the endless connection of wires and cables can become tiresome and inconvenient. You need a single device that can house your favourite movies and music or show galleries of personal photos on the fly.
Enter media player magic
A TV media player, emphasis on "TV" as media players are available as software or hardware, can be define was the device for playing almost any digital media format on a TV or home theatre system. Think of the media player as a digital shopping centre, where your movie and music files are on your left and right aisles allowing with any other video and audio format; everything easily within reach of your shopping basket as you walking around towards the store.
You can load all your personal videos from a camcorder or high quality shots from a compact camera or encode your DVD box sets from your computer, it doesn't matter what the format or size of these files are, a media player will play it seamlessly.
Media players can play virtually any media file formats available. AVI, MKV, MOV, VOB, MPEG 1/2/4, DivX, ISO, RMVB, M2TS, MP4, MP3, AAC, WAV, WMA, MPA, OGG, DTS, TrueHD and so much more. It doesn't matter if you have a CRT, LCD or Plasma TV in standard (720p) or high-definition (1080p)
Choose the best storage for a media player
Their number of great ways to give your media player that extra leg room to store all you media files. The most common is the installing of an internal hard drive which sits comfortably inside your media player or you can use external storage options like; USB flash drives, external hard drives, removable memory cards and more.
Media players with network capabilities can access a local area network (LAN) via a network port. This option allows the media player to access media files that stored directly on a home computer or laptop. Some media players have extra features and settings pre-installed so connections can be made easier.
Shopping for a Media player online
The media player is truly a "jack of all trades", specializing in video, audio and photo functionality. The device is lightweight, compact, easy to use and is becoming affordable enough for anyone own one. The most popular brand of media players are Western Digital and Mede8er, but other brands have also increased in sales and demand.
Do yourself a favour and get a single device that can satisfy all your entertainment needs. OneShop is place to choose the best media player at the best prices from our top online retailers in S.A
Other TV Media Player Resources
Learn more about "what is a media player" on
futeko.com