GPS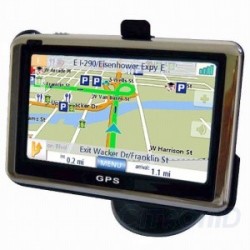 GPS History
The GPS, which stands for Global Positioning System, is a device which makes use of satellite systems that provides location and time information no matter what the weather, anywhere on Earth. In 1973 the GPS was developed and created by the US Department of Defence to overcome the limitations of previous navigation systems used and only became fully functional in 1994. Other systems were also developed by the Russian military, the European Union, Chinese and India. The GPS design is based on similar systems which were developed in the 1940s and used during the WWII. The GPS system was made available for civilian use once completed in 1983.
GPS systems can be used for Aviation and Marine, as a Handheld device for hikes and outdoor activities, in the car to navigate routes on the roads and for fitness and sport but the most commonly used is the car GPS system.
Car GPS System
The GPS used in cars for navigation uses position data to locate the driver on the road in the GPS devices database giving directions on roads that is also available on the database. Certain GPS devices can be used as a hand held while walking which is perfect when exploring towns and places when travelling.
The Automotive GPS systems under went refinement since the 1970s and a variety of systems have been looked at by the time practical systems became available on the market in the late 1980s. One of the advancements of the 1980s was the development of colour digital GPS Maps.
Today's advanced Car GPS systems not only let you view maps, the distance to your destination and tell you when to turn with voice prompts they have an array of features available. These features vary from the GPS manufactures with the two most popular brands being TomTom and Garmin.
You can view maps, type in GPS coordinates and find your desired destination easily, down load maps from different towns and states so that you can navigate your way anywhere in the world.
You can set your GPS voice prompt to your favourite celebrity's voice or sport starts voice, receive real time traffic updates and alternative routes to your destination, a more economic fuel consumption rout and even weather broadcasting. Find nearby petrol stations, restaurants in the area where you are travelling in, accommodation and ATM's. Other useful features that are included in some car GPS systems are the indication of known speed traps and speed cameras which will alert the driver when approaching one much like a radar detector. The car GPS features are sure to increase and become more advanced as the GPS devices evolve and become more technologically advanced keeping us save on the road and getting us to our destinations on time with ease.
Read more about Automotive GPS devices on Wikipidia.
Fitness and Sport GPS Systems
Other popularly used GPS devices are the Handheld GPS and Sport and Fitness GPS systems which have many of the same uses and features. The Handheld GPS are used on outdoor excursions such as hiking and mountain climbing. With Handheld GPS systems you can easily plot and plan routs, measure distances so that you enjoy your hike without getting lots. Sport and Fitness GPS devices can monitor heart rates and distances when running or walking, you can set up jogging routs, time your progress and set performance goals. You can also mount your handheld GPS or Sports and Fitness GPS on your bike and cycle set routs and monitor your progress.
Buying GPS Systems online
Here on OneShop you can be sure to find the latest GPS systems with user reviews and OneShop rating so that you can make an informed purchase. You can also find the best GPS accessories such as covers and cases, GPS chargers and GPS Mounts that will protect your GPS device and make it more convenient to use. When fisting our GPS category you will find comparing prices from the best online retailers.