Experience Vouchers
Page 1: Showing 1 to 14 of 14 Experience Vouchers Products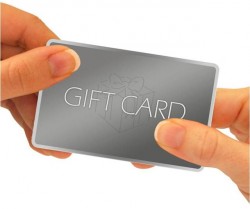 Experience voucher is a great way of giving corporate gifts, Christmas gifts, anniversary gifts, birthday gifts and gifts for men. It is always a struggle to find a meaningful gift which the person who you are shopping for does not already have and to be honest, men are not very easy to buy presents for either.
With that said, experience voucher is a great option to give as a gift. There are many different vouchers available so you can be sure to find an experience that your friend, partner, loved one, family member or even wedding couple can enjoy.
Gift Ideas
Vouchers like these give you the opportunity to create new memories with your loved one, family and friends that will be remembered for a long time. We don't always get an opportunity to go on a hot air balloon ride, boat cruise or indulge in a day of pure pampering; we are always too busy or simply forget of these great activities that is out there to be done. By giving someone an experience voucher you give them the opportunity to experience new things, to indulge in new thrills and get pampered in ways they would never have thought of spoiling themselves.
Gifts for Men
On OneShop you can be sure to find adrenalin pumping vouchers such as quad bike bush adventures, high speed car racing experiences, superbike driving experience and stunt flying experiences which is all sure to get the man in your life's blood racing and have him excitedly talking about it for days. Don't just settle for another shirt, a jewellery piece he will not wear or replacing the still new wallet which you bought him last time, give him a thrilling experience to enjoy with his best buddy or even with you.
Romantic Gift
Wedding couples that already have everything they need for their house is hard to buy a wedding present for, with an experience voucher your problems are solved. There are many different experience vouchers available for couples such as a romantic picnic, sunset boat cruise, couples massage and many more. A Romantic horseback ride with a picnic, night spa and dinner, hot air balloon ride or a boudoir picnic is perfect as an anniversary gift which you both can enjoy and remember when you are old sitting on the porch and remembering the good times.
Gifts for Her
Pamper yourself, a friend, your mom or sister with spa vouchers or a high tea experience. Spend time with friends and have fun with a ghost bus ride, learning how to make cocktails, paintball or quad biking. On OneShop we have all the experience vouchers you can possibly think of with comparing prices. So go on create new memories and special moments.